October 2007

Art and the Country: A Day with Sansó at Montecito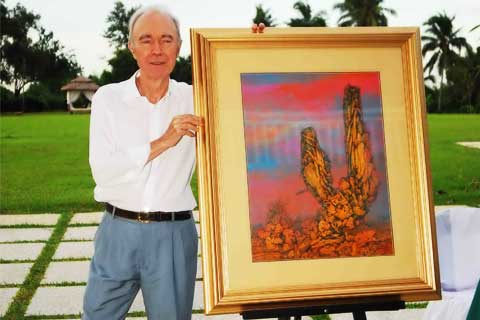 The Artist and his painting
In a scene straight out of a genteel painting, residents and guests of Montecito, an exclusive residential community in Canlubang, Laguna, enjoyed the pleasure of the company of art master, Presidential Medal of Merit awardee Juvenal Sansó, for a day of leisure and art last October 2007.
The all-day event, which drew collectors and art enthusiasts from Metro Manila all the way south to Canlubang, included a series of informal art lectures delivered by Sansó as well as an authentication session of his paintings.
Montecito is an exclusive residential community developed by Canlubang Sugar Estate president Jose Yulo, Jr. and his family.