18 May 2017

RIPPLES AND LAYERS: FUNDACION SANSO AND THE GEDAZE PROJECT
May 19 to June 17, 2017
Fundacion Sanso opens Ripples and Layers: Fundacion Sanso and the GedAze Project on May 18, with an artists' reception and a performance by Aze Ong at 6:30pm. It opens to the public from May 19 to June 17, 2017.
Ripples form when an object falls on a fluid surface and creates consecutive waves echoing each other and dissipating when the inertia in each wave runs out. The usual form they take are of consecutive layers of circles growing bigger and thinner as they go farther away from the center.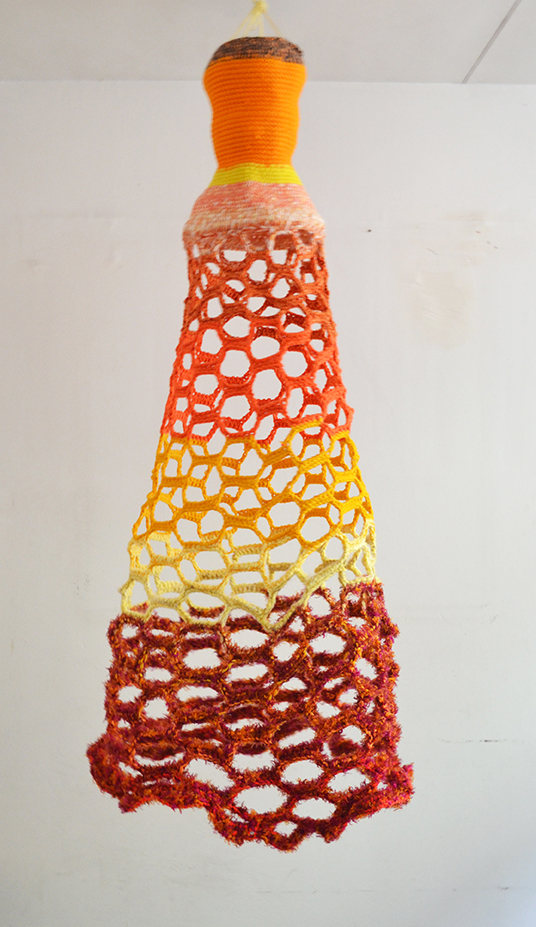 Aze Ong responds to the ripples - formed when Sanso rescued himself from his tormentors in World War II by jumping into the Pasig, no matter how momentarily those ripples may have been in the slow flowing river; or how static they are for that matter in the flowing water and crashing waves of Sanso's Brittany series; and to the music of Beethoven's concerto rippling melodiously in sound, repeating chords and building up with intensity, hearing as Sanso got inspired by it and painted "The Golden Beaches." Ong creates her own ripples which cascade down from a central circular core, creating three-dimensional sculptural ripples in thread and wire, in dialogue with those that Sanso created.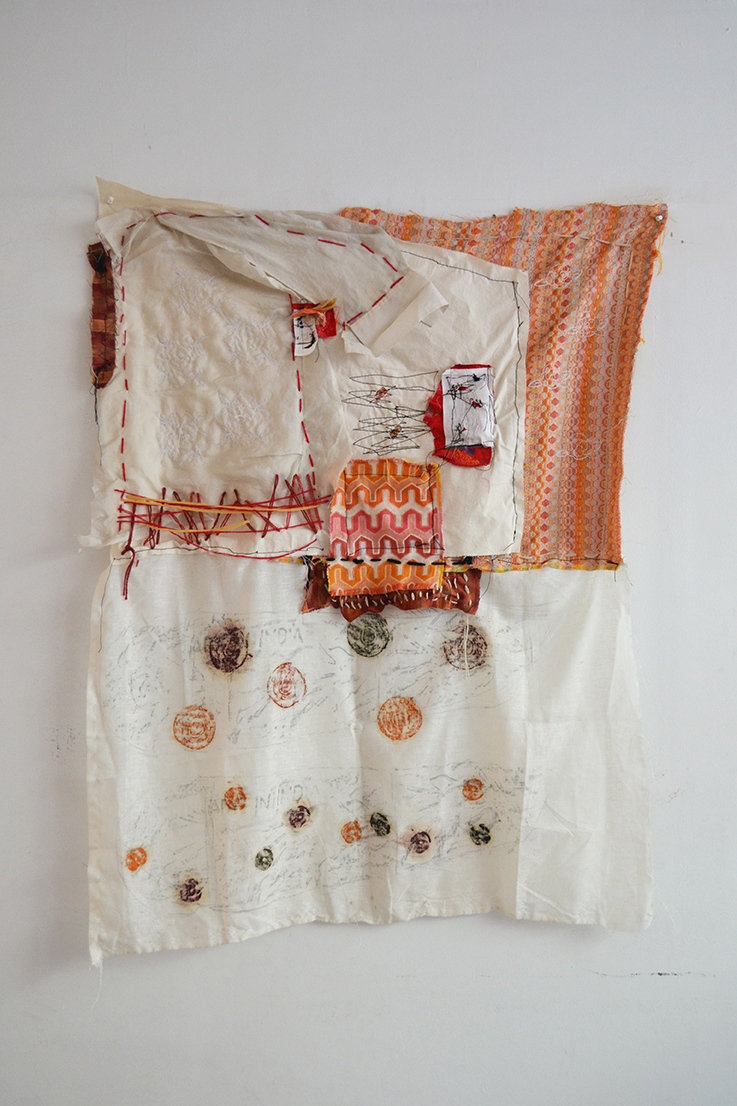 Ged Merino picks out images of works made by Sanso off the internet: images which may have inspired others unconsciously, affecting their own creative work unknowingly, showing up in various forms, like ripples of patterns that repeat themselves through time and space. A printmaker like Sanso, he layers the images to create patterns - in dialogue with Sanso's own textile designs These are some of the inspirations of Ged and Aze for Ripples and Layers, their exhibit for Fundacion Sanso.
The duo team up for the GedAze Project, a year-long collaboration exploring the medium of textile in expressing their art. Using the image of ripples and layers, Fundacion Sanso responds with its own inquiry at its role in preserving and promoting the legacy of Juvenal Sanso.
About the artists
Ged Merino (b. 1962) studied Bachelor of Fine Arts from PWU School of Fine Arts and Art Students League (New York). He represents The Drawing Room (Contemporary Art), Multiple Impressions (New York), Miriam Perlman Gallery (Chicago), Galeria Expreso del Arte (Bogotá, Colombia) and Turning Art. He was the recipient of different awards such as Best in Show in the Spirit of New Jersey (1991), Jackson Pollock Memorial Scholarship in Arts Student League, New York (1988), and Top Five in the ASEAN Youth Painting Delegation, Singapore (1987). Aside from local and international exhibitions, he has also been part of art fairs and biennales such as Artstage Singapore (2015). Based in New York, Ged is a mixed media artist who works with textiles, found, personal and fabricated objects. At an early age he was always attracted to color, textures and decorative details of fabrics. His process is spontaneous, intuitive, and improvisational.
Aze Ong (b. 1977) received her Bachelor of Communication in Media Production in Assumption College. She has exhibited in local and international galleries and museums, and her works have been part of the collections of Museo Pambata and Jeonbuk Museum of Art (Korea). She is an Asian Cultural Council Grantee (2016) and was named Solar Daybreak Artist of the Week (2014). She was featured in numerous media platforms (newspapers, magazines and TV shows), including BBC Brasil (2011) and the MAPEH on the Go 10, the K to 12 edition textbook (2015). Aze is a performance artist based in Manila. Her soft sculpture, which she creates by combining crochet with metal, wood, fibers and semi-precious stones, is an offshoot of her performative processes. Spontaneity is a major factor in her process-oriented art.
The GEDAZE Project runs for a year and has scheduled exhibitions at TDR Escolta, the Vargas Museum, Bliss on Bliss Artist's Space in New York and the Drawing Room from 2017 to 2018. Ripples and Layers is their third exhibit for the month of May.
For inquiries, please email fundacionsanso@gmail.com or call 952 1568.